HOMMIIEE Wind Hybrid LED Street Lights
Views:1 Author:Site Editor Publish Time: 2020-09-14 Origin:Site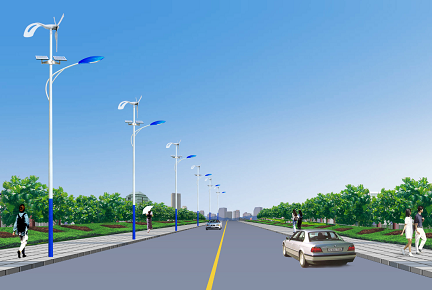 Our new wind-solar street lamp is based on the original all-in-one solar smart street lamps. There are some areas maybe do not have sufficient solar energy or the temperature is very low in some seasons. The battery will not get enough power from solar energy in this case.
Now we add a wind turbine for the system, the battery can be charged 24 hours even on rainy days and night time. In this way, the lamps will get enough power from the battery during night time.
30W-80W models
Support Bluetooth APP control function
Road indicator is optional
3 years warranty
Project Cases
This solar-wind light is very good choices for the below areas:
Areas in High latitudes
Areas with very suficient winds power
Areas with lots of rainy days but with many winds
Areas that lack of sunshine, low temperature but with abundant winds power.