HOMMIIEE High Mast Light
Views:2 Author:Site Editor Publish Time: 2020-09-02 Origin:Site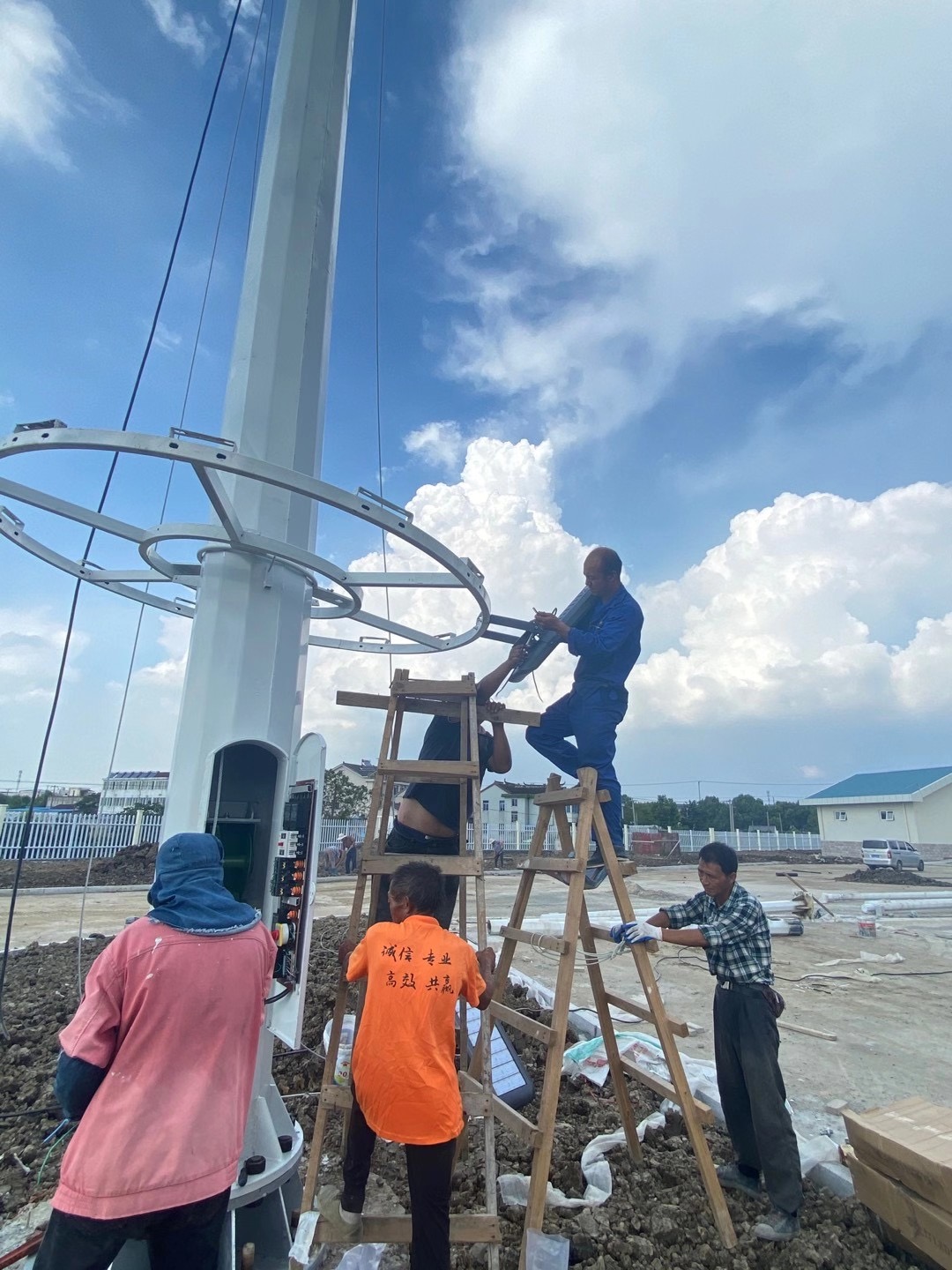 1. High High Mast Light: A new type of lighting device composed of a conical pole with a height greater than 15 meters and a high-power combined lamp structure.It is composed of lamp holder, internal lamp electrical, pole body and basic parts. The shape of the lamp holder can be customized according to user requirements.
2. Light source: Large illumination angle, strong fog permeability, uniform illumination, life span of more than 50,000 hours, and illumination radius of more than 60 meters. We usually choose 250W-1000W high pressure sodium lamp and metal halide lamp, or high-power LED flood light,
3. High pole lamp pole: The pole is generally made of Q235 steel rolled, hot-dip galvanized anti-corrosion treatment, and the life span is not less than 20 years. The rod body is generally a pyramid-shaped single body structure with a height of 15-40 meters, and most of it is composed of two to three sections.
4. Application places: large urban squares, stations, airports, highways, stadiums (sports), overpasses, highway intersections, etc.