Distributed photovoltaic power generation projects for more than 15 years service in China
Views:3 Author:Site Editor Publish Time: 2021-04-28 Origin:Site
In September 2006, China's first distributed photovoltaic power generation system started construction in Yangzhou City, Jiangsu Province. The project has a capacity of 30kW and is located in Yangzhou Yangguang Meidi District. This power station is not only built early, but also large in scale.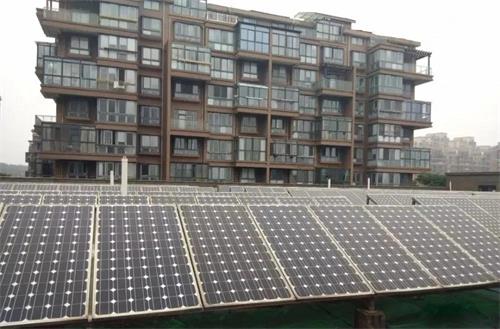 In 2006, the photovoltaic industry was an emerging industry in China. The developer of the community at that time positioned the community as an environmentally friendly residence that meets the three-star standard of green buildings, and actively sought cooperation with photovoltaic companies to build a 30kW photovoltaic power station to generate electricity to meet the daily power consumption of more than 1,100 residents in the community.
Setting up a 30kW power station on the roof of a residential building is not an easy task due to factors such as project experience and technology at the time. It will serve as an example after completion. Therefore, the equipment selection and design control of the photovoltaic power station were very strict, and finally 6 Sunshine 5kW inverters, the best brand on the market at the time, were selected to build this power station.
And 16 years later, this power station has become an indispensable part of the daily lives of more than 1,100 residents in the community. 16 years of high and low temperature cycle, still running smoothly.