2020 photovoltaic power generation market in Africa
Views:1 Author:Site Editor Publish Time: 2020-09-11 Origin:Site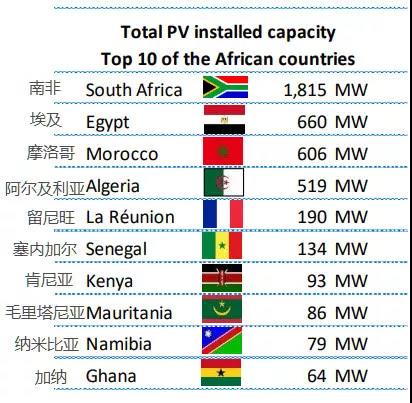 Africa currently has a population of about 1.3 billion people, 62% of whom have no access to electricity, per capita energy consumption is the lowest in the world, and there is a huge difference between economically developed cities and rural areas. According to the International Energy Agency (IEA), from 2000 to 2015, 212 million people in sub-Saharan Africa had access to electricity.
Since 2018, the photovoltaic market in Africa has grown by 1.2GW. At the end of 2018, the installed capacity of photovoltaics in Africa reached 5.110GW, which accounted for only 0.7% of the global photovoltaic market. Compared with other regions in the world, its photovoltaic share is still small. The International Renewable Energy Agency (IRENA) predicts that Africa's photovoltaic installed capacity will reach 16.9GW in 2020, 32GW in 2025, and 70GW in 2030.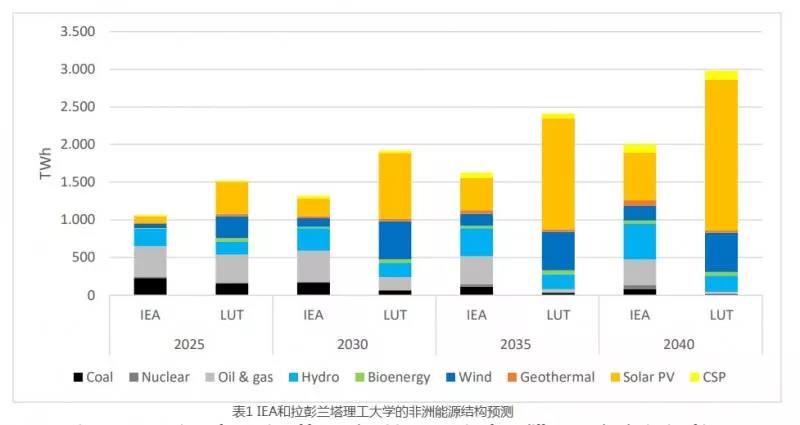 The photovoltaic industry in Africa is mainly distributed in Egypt (600MW) in northern Africa, Morocco (606MW), Algeria (519MW) and Lesotho (79MW) and South Africa (1815MW) in southern Africa.
The development of the photovoltaic industry in Africa is firstly related to local policies. Each country has formulated different energy plans and photovoltaic development goals. As the price of photovoltaic cells drops, policy influence may no longer be a key factor, and market competition will promote the overall development of the photovoltaic industry. It is predicted that the PV installation usage in Africa will reach 6.1GW per year before 2020.